Performance Monitoring & Goal Setting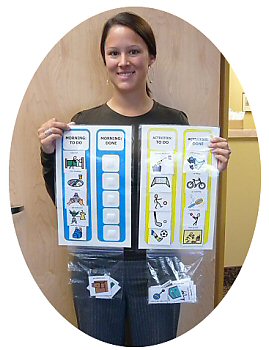 Ongoing Performance Evaluations
In an ongoing effort to maintain the highest level of care and excellence, we ask our clients and community colleagues to rate us! It's an intense process on our end but this way we can always feel confident that we are exceeding expectations!
Clients rate us on a scale of 1 to 7 where 1 = poor, 3 = OK, 5 = great and 7 = outstanding. Here are the areas where we strive to be outstanding:
Was passionate about her work and clients; showed a personal commitment to quality
Was thorough; answered questions well; was a valuable source of up-to-date knowledge
Made therapy meaningful, relevant and interesting
Was open to feedback and adjusted approach as needed
Was friendly, made you feel comfortable and relaxed
Really listened
Explained things in an easy-to-understand manner
Made you feel valued and important; was genuinely interested in your well-being
Was enthusiastic, encouraging and uplifting; brought a smile to the room
Kept you involved in the process and informed of progress
Addressed any concerns quickly and openly; apologized for and corrected any mistakes
Was available in a timely manner; respected deadlines
Was trustworthy and acted in your best interests
Earned your respect and confidence, did not presume it
We used to post comments here that our clients wrote when sending in their surveys. However, the regulatory College that licenses us in Ontario (www.caslpo.com) now prohibits us from posting these comments. It's too bad because our clients have said some incredible things about the services received at Lear over the years! If you would like to hear from a client who has come to Lear, please contact us at info@learcomm.ca or 877-388-3819.