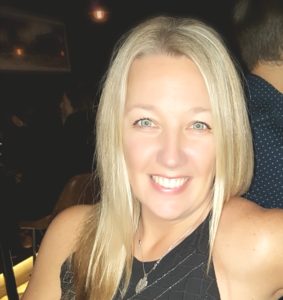 Jennifer Horton, M.A.
Owner/Speech-Language Pathologist
Click here for Jennifer Horton_Resume January 2017
Fun Facts
Jennifer is a proud mom of 3 children. When not at work, Jennifer can be found in a hockey arena, on a soccer field, or on an alpine slope. She has also found incredible value in those quieter moments where she spends time helping her children navigating the complexities of life and learning the importance of fostering lasting friendships, respecting your elders and celebrating even the small accomplishments. Her work as a speech language pathologist for 17 years has prepared her well for supporting her own children's communication strengths and challenges and she discreetly pats herself on the back when her son wins a scholarship at the Kiwanis Speech Arts Festival or her daughter wins the perseverance and kindness awards at the school assembly.
BIO 2017: Jennifer Horton has been a speech-language pathologist in good standing with the College of Audiologists and Speech-Language Pathologists of Ontario (CASLPO#3886) for 17 years. She currently maintains membership with the Ontario Association of Speech-Language Pathologists and Audiologists (OSLA) and the Ontario Rehab Alliance (ORA).
Jennifer is currently the owner of Lear Communication Inc employing speech-language pathologists and communicative disorders assistants (CDA) between 2 clinic locations. She maintain an active caseload servicing children and adults in the Simcoe, Hamilton, Haldimand-Norfolk, Halton-Peel and the Niagara Region. Jennifer provides assessment and treatment to clients who have aphasia, complex swallowing difficulties secondary to acquired neurological disorders and children who struggle to speak, read, learn or interact socially secondary to developmental or acquired speech-language deficits. She also provides expert assessments, both defense and plaintiff sides (medico-legal and medial malpractice suits) as well as independent medical examinations through the auto industry. Relevant to expert assessments, She has attended numerous conferences and seminars related to cognitive communication disorders (Levels 1 & 2), voice disorders, swallowing assessments and independent medical evaluating, expert witnessing and extensive learning in concurrent areas related to mental health and addictions. Jennifer has court room experience, is well versed in the SABS and relevant legislation. She maintains active involvement in local community projects and fundraising events for brain injury services in Toronto, Hamilton & Niagara.
---
Jaylene Martinow
Communicative Disorders Assistant & Volunteer Coordinator
Click here for Jaylene's Resume
Fun Facts
Jaylene travelled Western Canada and Guatemala volunteering her time for 6 months, doing different things such as building houses with Habitat for Humanity. She would not describe herself as athletically gifted, so she is particularly proud of her time spent as a competitive synchronized swimmer in her younger years! Jaylene enjoys spending time in the outdoors doing activities such as skiing, boating, camping and hiking.
---
Tonya Lambert
Communicative Disorders Assistant, Technology Consultant & Volunteer Coordinator
Fun Facts
Tonya came in 2nd place in the All Ontario Championships representing the Hamilton-Wentworth South Western Ontario Division for Figure Skating. She is also a Quadruple Gold Skater achieving all levels of skills in figure skating. Tonya currently enjoys playing baseball and tapping into her creative side through pottery.
---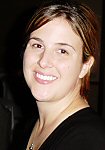 Amy O'Connell, M.Cl.Sc
Speech-Language Pathologist & Clinical Manager
Fun Facts
Another skater! Amy represented Canada in international synchronized skating competitions in Italy and France . She also sold a painting when she was in high school!
---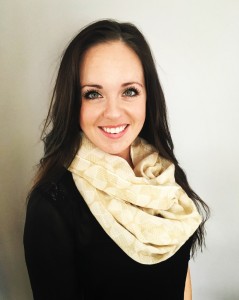 Kerry Baird, B.A.
Communicative Disorders Assistant
Fun Facts
Kerry has a very exciting year coming up – getting married, buying a house, and becoming part of the team at Lear! She enjoys country concerts, Blue Jays games, and spending time with family – which includes her two dogs Fern and Delilah.
---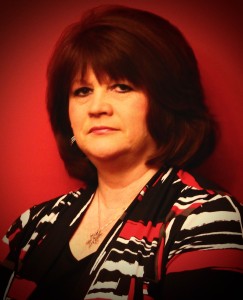 Helen Bonk
Administrative Assistant
Fun Facts
Helen enjoys travelling, especially when it's free! She won a trip to Hollywood where she had lunch with Marla Gibbs (aka "Florence" – the maid on The Jeffersons), spent time with cast and crew on the sitcom set at Universal Studios and enjoyed dinner and a show with Marla at her jazz club. She also won a trip to Florida and flew with the Toronto Raptors and their mascot (who was a very friendly and funny character) to watch them defeat the Orlando Magic. Growing up in Toronto, Helen excelled in track; she continues her love for sports, but now on the sidelines cheering on her two sons with her husband Ken and Golden Retriever Majik. Her favourite TV shows are "I Love Lucy" and "WH_ _L OF FORT_N_." Last but not least, Helen's favourite colour is "WINE"… red, white, or blush, she thinks they're all just fine!
---
---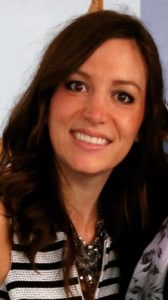 Katelyn Lagace, M.Sc.
Speech-Language Pathologist
Click here for Katelyn's Resume
Fun Facts
Katelyn spends most her time navigating life as a new mother, but in those rare spare moments she enjoys the outdoors – biking, playing volleyball or tennis, and visiting the beach. She loves music of all kinds from country to Michael Buble and attends at least one concert a year. Her love for music began early, playing piano growing up; she continues to play, but not as frequently as she would like.
_________________________________________________________________________________________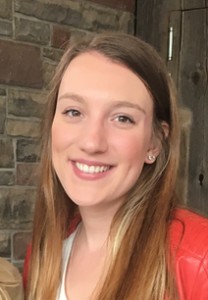 Brook Dorin, M.Sc.
Speech-Language Pathologist
Click Here for Brook Dorin_Resume_August2017
Fun Facts!
Brook played competitive soccer and basketball growing up and continued to play recreationally during University. She loves watching soccer and basketball, especially the Toronto Raptors. Between sporting events Brook enjoy attending concerts!